Journal
Japan Business History Review
Japan Business History Review
• About academic journal
Japan Business History Review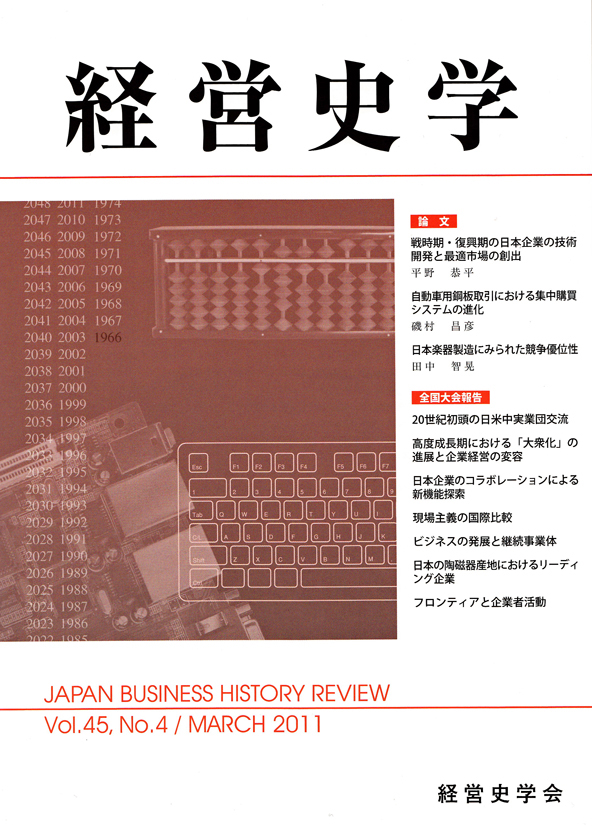 • Japan Business History Society (JBHS) publishes an academic journal, Japan Business History Review, four times a year.
•As a general rule, only members can make submissions of papers and/or research notes. Under the external review system established by JBHS, submissions are peer-reviewed by two anonymous reviewers.
• After a manuscript is submitted, an Editorial Committee meeting taking place four times a year is held. The Editorial Board then notifies the author of the results within three months of the paper's acceptance. Should there be a delay in the review process due to a special reason, the author will be notified to that effect. However since the establishment of an external examination system, such a delay has never occurred.
• Past issues of Japan Business History Review from Volume 1 (1966) up to the issues published two years before the current year can be viewed on J-STAGE. (Titles and abstracts are available in English; however, articles are published only in Japanese.) To view please click here.